NB Samphire Gin
NB Distillery Samphire Gin
Delivered directly from our distillery and now available in restricted numbers, our Limited-Edition NB Samphire has been distilled using hand-picked marsh samphire from the coastal areas of East Lothian. Vibrant citrus flavours and ginger compliment subtle tones of green tea to create a light and contemporary London Dry Gin which marries deliciously its elegance and complexity to deliver the most exquisite of experiences.
Why Visit NB Distillery
NB Distillery has a promise to quality, which is felt with each and every facet of the business from the spirits to the staff to the tours which we offer. Voted one of the top 100 brands by Rolls Royce, NB Distillery are not only the home of the new Samphire Gin, we're also the creators of the world's best London dry gin. The new golden rum is also an incredible addition to the family of spirits which now includes 3 types of gin, 2 rum and a delicious citrus Vodka. Hailing from modest roots which involved a pressure cooker and some old central heating pipes, NB Distillery have expanded with admirers from near and far, we now operate production and luxury experience tours from our purpose build, eco-friendly distillery which is based on the outskirts of our town.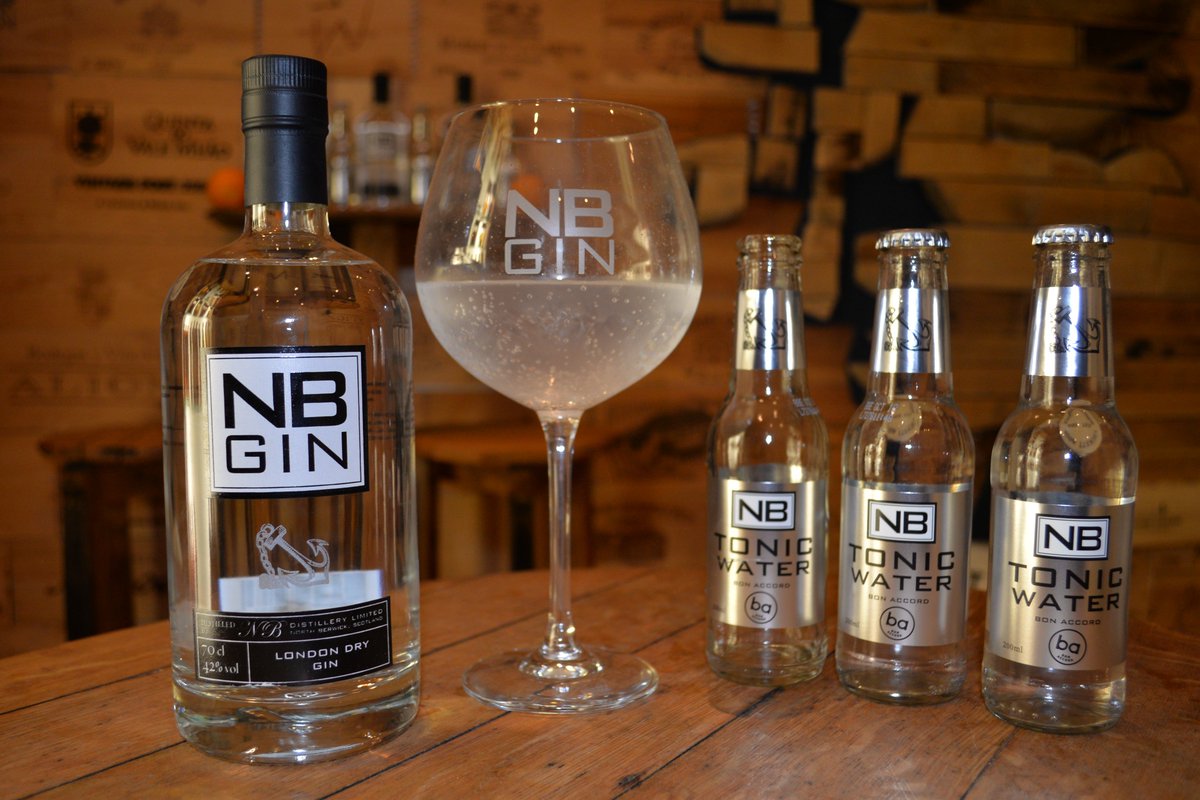 What makes our gin special?
Our samphire gin continues our legacy of fine gin and represents our values of creating luxury, unique and exclusive beverages. It is born from our heritage NB London Dry Gin, the only drinks brand featured in celebration of the Queen's 90th Birthday and presented as part of the wedding album of Prince Harry and Meghan.
Refined and recognised as the best London Dry Gin in the world, it was voted as such in 2015. Its editorial fit has also led to its inclusion at afterparties for The Open and The Brits on three consecutive occasions.  
Other ways of enjoying NB Samphire Gin
NB Samphire Gin can be ordered here from the website, however why not try one of our distillery tours to experience all that we have to offer? Less than an hour's drive from Edinburgh in the heart of Scotland, we provide fascinating tours designed to cater for a variety of different needs. These are separated into the following options:
The Taster Tour
The Private Dining Experience
The Connoisseur Tour 
Not only does the Taster Tour offer the chance to taste our unique Samphire Gin and our other world class spirits, but it also gives customers the opportunity to experience all of the facilities we have to offer and learn about how we create our products.  
Having an event or bringing a group? The Private Dining Experience could be for you, guaranteeing beautifully prepared dishes by our local caterers who use locally sourced ingredients from the East Lothian larder. We also offer a range of set menus, as well as canapés and drinks menus, however, if these choices don't meet your needs we are also happy to create a bespoke menu to suit your requirements.
If you are an expert in the field then the Connoisseur Tour offers a unique 2-hour experience which involves an unparalleled insight into the production process of the different spirits, a full tasting of our gins, vodka and our new rum while a drink of your choice will be provided to accompany the canapés prepared by our chef. 
Each one of these options is tailored to the visitor and welcomes you to an environment of learning, sampling and relaxation regardless of prior knowledge or expectation.
Check out our Samphire gin, as well as our other spirits at https://nbdistillery.com/pages/our-spirits